Posted on August 28th, 2010, by Mary Jo
My good friend Kerry Beck is offering 13 interviews of homeschool experts to get your year off to the right start!
I'm honored to be one of the guests who was interviewed. I'll share my strategioes for setting goals, staying organized, and balancing our many responsibilities. My interview will air this Monday, Aug. 30, 2:00-4:00 p.m. Central.
www.homeschoolsuperheroes.com/tate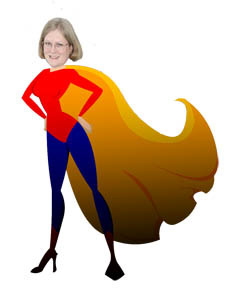 Kerry knows that sometimes we all need a little encouragement from homeschooling veterans–real parents who have real experience balancing homeschool, family, cooking, cleaning, chauffeuring, and everything else that fills our days.
So, Kerry is hosting interviews of 13 homeschooling experts who have practical advice to help you get your homeschool year off to a great start.
–>> It's called Homeschool Super Heroes Week!<<-- All you have to do is register for Homeschool Super Heroes Week, and you will have access each day to practical tips & tricks--absolutely free! No traveling. No hotel expenses. No registration fees. Here's where you can register and view a complete list of all the Homeschool Super Heroes and our topics: www.homeschoolsuperheroes.com/tate
Join us for Homeschool Super Heroes Week, and please invite your friends to join us as well!